Learn More About Each Of Our Expertise -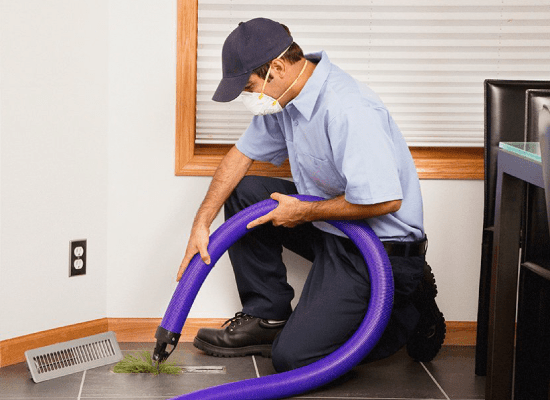 Problems like breathing difficulty, dizziness, nausea, or even frequent mild headaches without any particular cause are often due to unclean air ducts inside your living premises.
Either new or redesigned, clean air ducts pose great health benefits; otherwise, contraction of various illnesses will manifest in your home. 
To ensure a steady supply of breathable airflow within your premises, leave us a quote or call us today.
We are your local duct cleaners or maintenance service providers for the dryer vents and ventilation. Our engineers are equally capable of cleaning, as well as sanitizing dryer vents that are likely to trap dust due to the buildup of the moistness.
Clogged dryer vents are responsible for causing fires, and commonly, hiking electricity bills as the machine continues to work harder. Being the leading member in your family, having clean dryer vents is necessary for the well-being of your health.
Go ahead, give us a call or request a free estimate today because your family deserves a safe living.
How to know that your dryer vents require cleaning?
Drying time surpassing 35 to 45 minute
Extremely high-temperature of clothes
The vent flap remains fixed while under usage
A whole year of transition sinces the last clean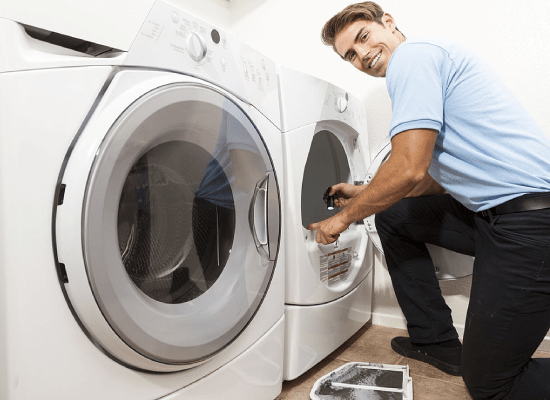 HVAC & Dryer Vents Repair
We have dedicated technicians who repair HVAC and dryer vents with a flexible cylinder that tears away or sometimes gets clogged due to moistness.
Indeed it is the most frequently delicate portion of the whole setup.
Oftentimes there's the possibility to crush the dryer hose while hoisting laundry machines back in their spot. Or perhaps, the dryer hose itself has ripped open. 
The moment when the hose falls apart, the entire dryer will malfunction. Your clothes will stop drying up, and sometimes you might notice the level of humidity get unendurable. 
Regardless of the severity of your dryer vent problems, we are here for you with the most appropriate solution. 
The Chimney Safety Institute of America recommends a chimney inspection accompanied by cleaning at least once a year to ensure safety. 
Routine or thorough checkup will certainly prevent any likely possibility of fire in the future. Reduce the level of creosote smell, and definitely predetermine any possibility of water damage before leading to any significant damages.
When you hire us for an annual chimney and fireplace cleaning, we will – 
Remove combustible residues capable of igniting flame
Carry out scanning for locating external damage
Thorough cleaning of gas logs
Valve inspection for gas leakage
Report summary of the condition
We leverage all the latest, high-tech and advanced tools for chimney and fireplace cleaning.
Call us today for a free estimate.
Get a Free Estimate*

Today!
Once you book an appointment, we will schedule a meeting about which a notification from Google Calendar will be sent to your inbox.
All City Duct Cleaning is offering you a wide range of cleaning services, starting from air ducts to vents, and even fireplace cleaning and maintenance. As licensed technicians accompanied by extensive careers, we have handled numerous situations; as a result, now it is quite simple for us to easily figure out likely problems, and provide appropriate solution(s) depending on your situation.
Experienced HVAC engineers
Licensed duct cleaners
Guaranteed output
Electrostatic cleaning
High-end equipment
Contactless cleaning
Quick customer support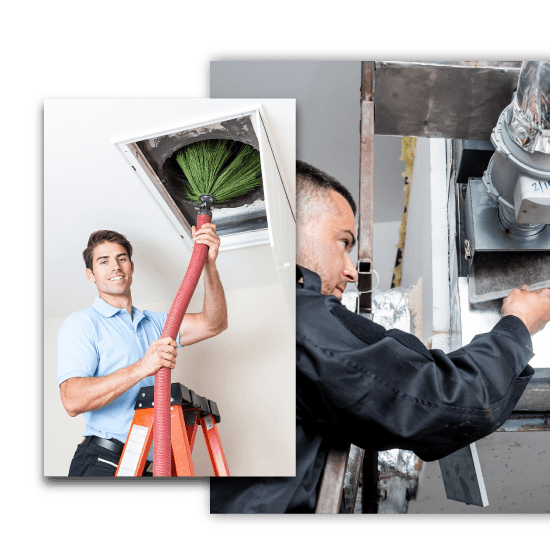 Breathe
Comfortably

, Always!
Affordable Yet Effective Air Duct Cleaning Process Offering Long-Term Health Benefits and Comfort.

Licensed Technicians
Professional air duct cleaners certified by NADCA.
ImpeccableWork
Zero possibility of leakage in our ductwork for stable temperatures.

Efficiently Effective
Feasible costs yet optimum cleaning of HVAC units.

Lower Consumption
Stable performance in exchange for minimal electricity bill every month.

NatureFriendly
No carcinogens or formaldehyde to prevent toxic buildup.

FastCleanup
Four hours is all we need from you. An inspection will clear out the rest.