Air duct cleaning is a term thrown around quite freely. To some, it is the last bastion of hope that keeps their indoor air quality in check, but to others, it sounds like it must be a scam.
There must be a reason behind the negative reputation of HVAC cleaning, and while some may be true, taking a closer look into the matter will always solve the entire issue.
Let's dive in and address the issue at hand, Duct cleaning, is it worth it, or is it all just a scam?
Why You Need To Clean Air Ducts In the First Place
Duct cleaning is an important part of HVAC systems, which are responsible for purification, heating, cooling, and circulation of air around a building. Due to its long operation periods, it often accumulates dust and debris, as well as wear and tear. Duct cleaning and maintenance aims to resolve these issues and ensure the HVAC systems are functioning at maximum capacity with no chances of breakdowns.
With duct cleaning being of such high priority, there are often questions that need to be answered to debunk myths about HVAC cleaning and reveal a clearer picture.
Are air filters enough?
Skeptics have a lot to say to refute the importance of duct cleaning, but we can't blame them since the questions they've usually asked are legitimate. One of the most widely raised questions is that HVAC systems have air filters to keep the air clean, just replacing them is enough, so why should you spend so much money?
Let's address that issue.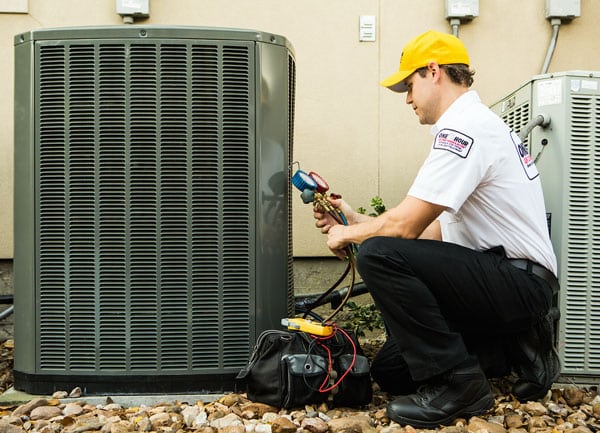 Is the cost an issue?
Usually, we are all playing our best game for costs. Whether you're a client or a customer, minimizing cost is our main concern. For HVAC maintenance, most of us see even the littlest costs as burdensome. After all, why would you be paying so much for air. However, in the long run you're actually cutting down on many other costs that could rack up higher than your HVAC maintenance fees.
Cost of part Replacement
Ignoring your HVAC system can lead to the eventual malfunctioning of quite a few components that would cost you ten folds to replace. This is mainly due to their need to function ceaselessly that they need biannual checkups and cleaning.
Medical Bills
This is probably why you have HVAC systems installed, to curb the spreading and onset of diseases that could cost you an unimaginable sum of money. Even if you have health insurance, wouldn't it be better if you never fell sick in the first place?
In your air ducts, allergens like pet hair, dust, and pollen can accumulate. These particles can circulate throughout your home and taint the air when your HVAC system is operating.
You will be inhaling these dangerous particles if you have allergies, which may worsen your allergy symptoms. In houses with unclean ducts, breathing difficulties, eye irritation, and throat pain, asthma are frequent.
So it's one of the key reasons you need air duct cleaning regularly.
Costs from Property Damage
It isn't assured that your overlooked HVAC system will not pose a threat to your building and others around it. It has moving components along with those that have pressurized gas inside them.
It may happen more frequently than you believe that heating and cooling systems might cause house fires. Most of the time, these systems keep our houses warm while operating silently and safely in the background of our lives. However, statistics show that there are more than 58,000 residential HVAC fires each year.
Don't delay in having your HVAC systems maintained, and you are sure to avert future disasters that could be linked to your HVAC system.
Does Duct Cleaning Damage the HVAC System?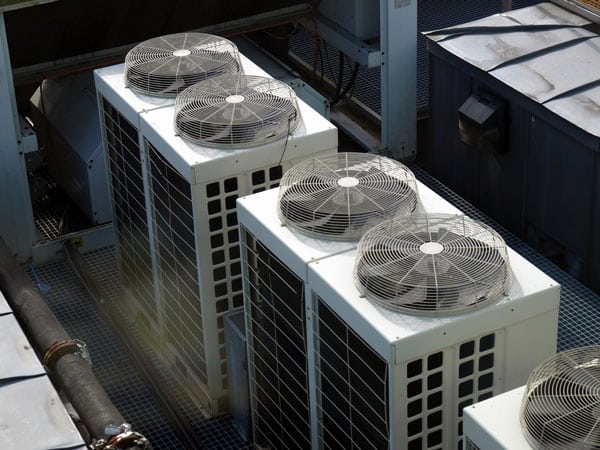 A very common misconception among customers is the objection that their HVAC systems are running at peak condition and having a routine inspection or maintenance can often damage them. Imagine certified technicians going over to inspect and clean your HVAC system just to leave it damaged without consequences. Sounds quite far-fetched as it is, since certified experts have to avoid damaging the system as first priority, and if there is damage, it is their duty to tackle the problem right away.
This claim was picked up by competitive HVAC replacements that use unsafe ionized air particles that are "proven" to remove dust and pathogens from the air while ignoring the fact that ionized air particles are likely to cause health issues in the long run.
We recommend sticking to the traditional HVAC systems that have served us all adequately, improving indoor air quality, and upgrading their technologies to make things even better.
Pressure for Maintenance Plans
It is an unfortunate turn of events when HVAC technicians try to reel their customers into maintenance plans. This counterintuitive practice is not uncommon, and has deterred many willing clients. However, it is probably for the best, since scheduled maintenance by a setHVAC expert can keep your system in check even better. The right HVAC Technicians will give you the space and transparency to choose your own plans and cleaners for the job!
Untrustworthy HVAC Technicians
It all boils down to human misconduct to ruin everything that could have been going right. One untrustworthy HVAC Technician is all the ammo you may need to get started on hating the overall system. However, it isn't the same case if you partner yourself with the right people for the job. We can quite easily say there are a few out there who would do anything for a quick buck, and there are those that do this with passion.
We can try and aid you in finding the right people for the job.
Finding the Right HVAC Expert
For the skeptical and scrutinous, finding the right people for the job is no big deal. We, as an experienced organization, having dealt with countless HVAC Technicians have boiled it all down to a few qualities that should be enough to qualify a trustworthy candidate for the job. This, however, requires you to have an initiation where you may speak to them and ask questions to get to a point where you can decide their worth.
Certification
Certified technicians carry a weight no other can. Their dedication in participating in, and qualifying for certification programmes proves their determination to do their job with integrity while also assuring you their skills are up to the mark. Always opt for those who are certified NADCA Technicians.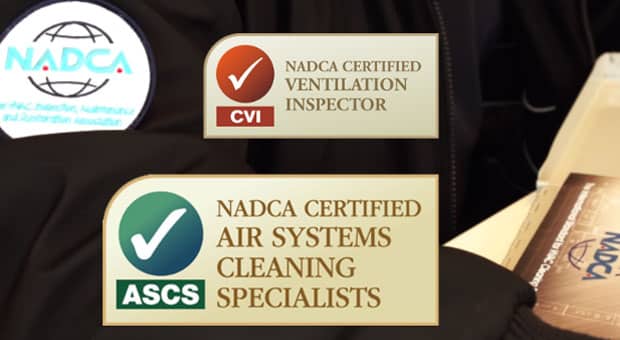 Transparency
Often we overlook the quality of HVAC technicians is, transparency. To put it simply, technicians are obligated to tell you everything that's going on while you receive reports of what they have found, what they have worked on and their protocols to tackle issues in your air duct and each and every legit detail of cost. Without these information its very hard to cooperate with each other about the task.
Reviews
Online listings usually have reviews for their HVAC technicians that can give you a heads up on a lot of the things you'd like to know about the person you'd hire to work for you. Often, customers served by technicians will leave a review of their performance that allows others to gauge their abilities and services as a whole. Go through their official pages, site or even you can turn up to google for reviews.
Once you've had the experience of a good HVAC cleanup, you will surely come to realize the importance of Air Duct Cleaning, which in the long run, serves its purpose and allows you to fulfill all your requirements while debunking every misconception.
Final Thoughts
Ultimately, it is up to you to decide whether you clean your air ducts or not, but since you have one installed in your building, it isn't safe to leave it unattended and unchecked. HVAC systems are perpetually functioning systems that need regular maintenance and would otherwise malfunction, putting a lot at risk. And, yeah it's worth it!
For your safety, and those of others around, we emphasize you get in touch with your local HVAC technician, gauge their expertise through a conversation, and get started right away!