Proper maintenance of your HVAC system is essential for maintaining indoor air quality and ensuring the efficient functioning of your home's heating and cooling system.
One crucial aspect of HVAC maintenance is duct cleaning. While cleaning ducts, you also need to be careful about certain things.
Importance of Being Cautious While Cleaning Ducts
When it comes to duct cleaning, being cautious is of paramount importance. Approaching duct cleaning with caution is essential to safeguard your HVAC system, indoor air quality, and overall well-being.
By taking the time to properly clean, inspect, and reassemble duct components, you can maintain system efficiency, prevent cross-contamination, and enjoy cleaner air in your home.
Whether you choose to tackle the task yourself or hire professionals, prioritize caution and meticulousness to achieve the best possible outcomes from your duct cleaning efforts.
Here's why it's crucial to exercise caution during the duct cleaning process:
CAN AIR DUCT CLEANING CAUSE DAMAGE?
Actually, ductwork is a delicate network of passages, and mishandling or using improper cleaning techniques can lead to damage.
So yes cleaning air ducts can cause damage if one is not careful enough. Scratches, dents, or dislodged joints can cause air leaks, reducing the efficiency of your HVAC system and potentially increasing energy consumption.
Protecting Indoor Air Quality
The primary purpose of duct cleaning is to improve indoor air quality by removing dust, debris, and contaminants. However, if not done carefully, the cleaning process can dislodge particles and allergens, allowing them to circulate throughout your home and exacerbate respiratory issues or allergies.
Preventing Cross-Contamination
During duct cleaning, it's crucial to take precautions to prevent cross-contamination. Failing to seal access points or contain debris properly can result in dust and contaminants spreading to other areas of your home, undoing the cleaning efforts and potentially causing health concerns.
In this blog, we will discuss 20 things you should never do when doing duct cleaning to ensure you don't inadvertently cause damage or compromise the effectiveness of your HVAC system.
Certain practices that you should avoid when performing duct cleaning
1. Using Harsh Chemicals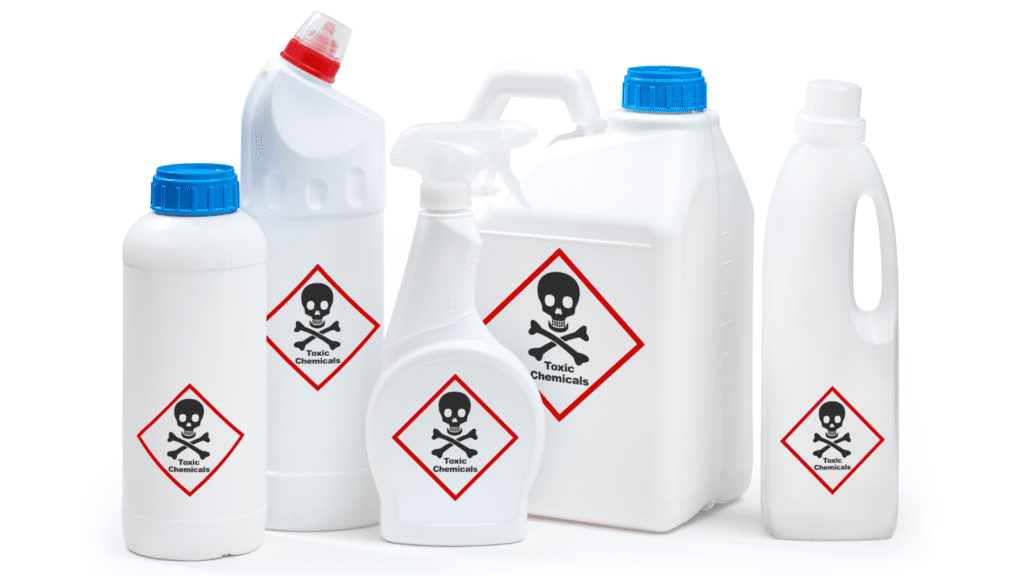 Avoid using harsh chemicals during duct cleaning. Chemicals can release harmful fumes into your home and may damage the ductwork or other components of the HVAC system. Stick to mild, eco-friendly cleaners recommended for duct cleaning.
2. Neglecting Safety Precautions
Never neglect safety precautions when performing duct cleaning. Wear protective gear, such as gloves and masks, to protect yourself from dust, debris, and potential contaminants.
3. Attempting DIY Without Proper Knowledge
Duct cleaning can be a complex task. Avoid attempting it without proper knowledge and equipment. Improper techniques may lead to further contamination or damage to the ductwork.
4. Using Inadequate Equipment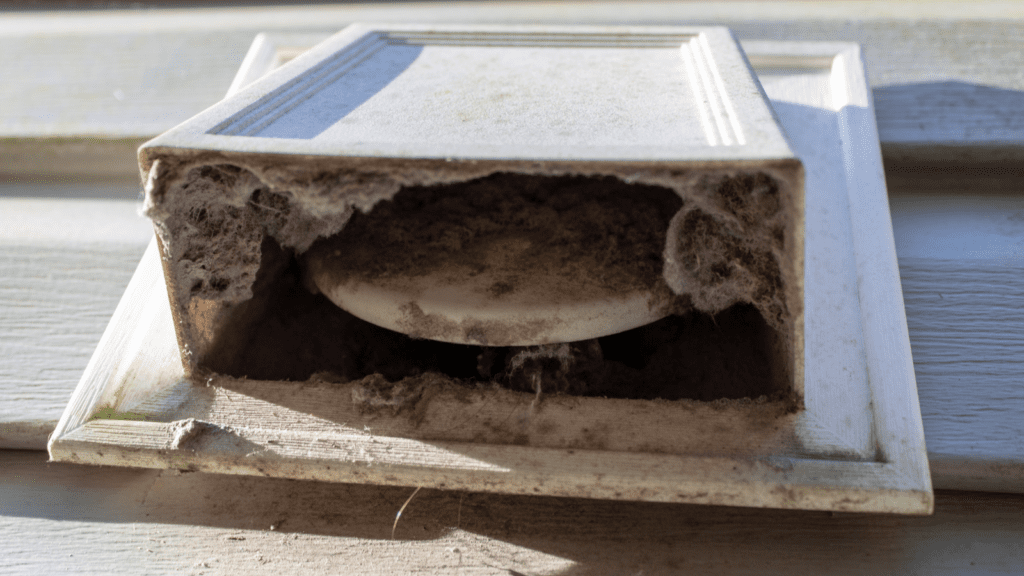 Ensure you have the right tools and equipment for duct cleaning. Using improper or inadequate equipment may not effectively remove dust and debris, rendering your cleaning efforts ineffective.
5. Disregarding Professional Help
In certain cases, it's best to seek professional help for duct cleaning. If you're unsure about the process or lack the necessary skills, it's better to rely on experienced professionals who have the expertise and tools required for the job.
6. Ignoring Regular Maintenance
Duct cleaning is not a one-time task. Neglecting regular maintenance can lead to a buildup of dust, allergens, and debris, affecting your indoor air quality and the efficiency of your HVAC system. Make sure to schedule regular cleaning and maintenance.
7. Neglecting Filter Replacement
Don't forget to replace or clean your HVAC system's filters regularly. Dirty filters impede airflow and allow contaminants to recirculate in your home.
8. Using Vacuum Cleaners Without HEPA Filters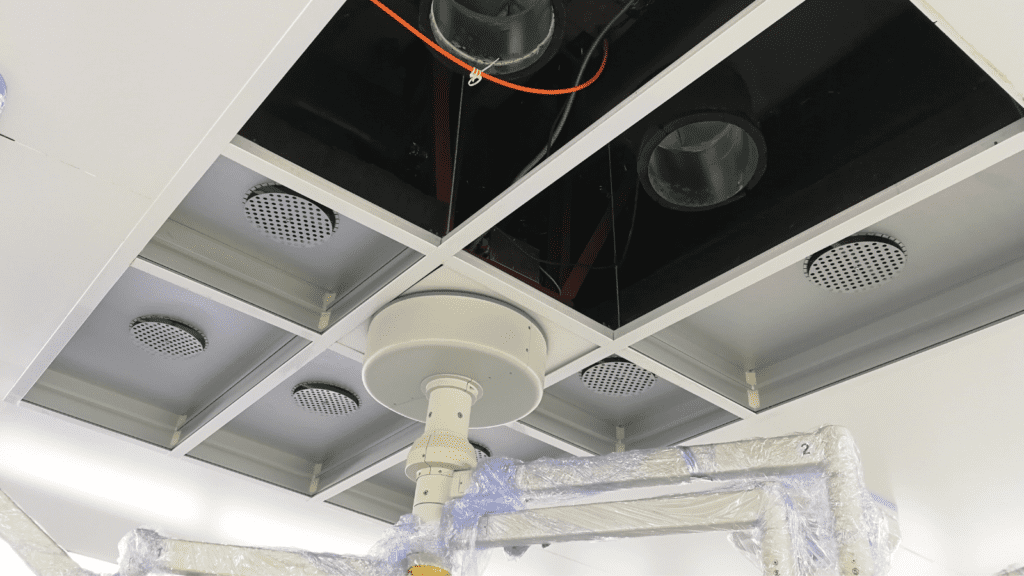 Avoid using vacuum cleaners without HEPA filters for duct cleaning. Standard vacuum cleaners may not effectively capture and contain the fine particles present in ducts, leading to the dispersal of dust and debris back into the air.
9. Failing to Seal Access Points
When cleaning the ducts, never forget to seal access points properly. Leaving them open can result in dust and debris entering the ductwork during and after cleaning.
10. Overlooking HVAC System Inspection
Before cleaning the ducts, inspect your HVAC system thoroughly. Identify any existing issues or damage that may affect the cleaning process. Ignoring underlying problems can lead to ineffective cleaning and potential damage to the system.
11. Using Excessive Force
Never use excessive force or aggressive cleaning methods inside the ducts. Vigorous scrubbing or banging can damage the ductwork, causing leaks or dislodging joints.
12. Neglecting Vent Covers and Registers
Don't forget to remove and clean vent covers and registers during duct cleaning. Neglecting these areas can result in restricted airflow and recirculation of dust and allergens.
13. Allowing Debris to Scatter
Avoid allowing debris to scatter during duct cleaning. Use appropriate containment measures, such as sealing off vents and registers, to prevent the spread of dust and allergens throughout your home.
14. Neglecting Evaporator Coils and Drain Pans
During duct cleaning, pay attention to the evaporator coils and drain pans. Neglecting these components can lead to mold or microbial growth, impacting your indoor air quality.
15. Using Abrasive Brushes or Tools
Avoid using abrasive brushes or tools during duct cleaning. Rough brushes or tools can damage the delicate inner lining of the ducts, leading to leaks or dislodging of insulation material.
16. Neglecting Pest Control
If you suspect or discover pests, such as rodents or insects, in your ductwork, do not ignore the issue. Contact a professional pest control service to address the infestation before proceeding with duct cleaning. Failure to do so may result in further contamination or damage.
17. Skipping System Inspection after cleaning
After completing duct cleaning, never skip inspecting your HVAC system again. Check for any signs of damage, loose connections, or leaks to ensure everything is in proper working order.
Disregarding Manufacturer's Guidelines
Always refer to the manufacturer's guidelines for your HVAC system and follow their recommendations for duct cleaning. Each system may have specific requirements or limitations that should be adhered to for optimal performance.
Rushing the Cleaning Process
Lastly, never rush through the duct cleaning process. Take your time to thoroughly clean each section and ensure proper removal of dust, debris, and contaminants. Rushing may lead to incomplete cleaning and subpar results.
Conclusion
Duct cleaning is an important part of maintaining a healthy indoor environment and optimizing the performance of your HVAC system. By avoiding these 19 common mistakes, you can ensure that your duct cleaning efforts are effective and do not cause any damage or compromise the functionality of your system.
If in doubt, it's always best to consult with professionals who can provide guidance and expertise in achieving a thorough and safe duct cleaning. Remember, a clean and well-maintained HVAC system leads to better air quality and a more comfortable living environment.