We love keeping every corner of our house clean. Although cleaning some places of our home is easy, others require special attention and hard work like air ducts.
Duct cleaning is the process of removing dirt, dust, mold, and other debris from the ventilation system in our home. Duct cleaning can improve the health and efficiency of our heating and cooling system, save power bills and also improve the air quality of our living space.
You can either clean it yourself or you can hire professionals. If you want to clean air ducts by yourself, you need to buy all the equipment which is rather expensive and requires a great deal of space to store.
Air duct cleaning is not something you do every day but you need to do it often. Renting out cleaning equipment can help you minimize the cost and save you space.
Duct Cleaning is Tough
Duct cleaning can be a tough job. Duct cleaning is one of those chores that many homeowners dread.
It's a dirty, messy job that often involves crawling around on your hands and knees, and sometimes requires a wiring system that is tricky to install. We can save ourselves from all this hard work and hire professionals.
You may be thinking, is it worth the money? In this article, we'll explore the benefits of both options so you can decide for yourself which one is best for your needs.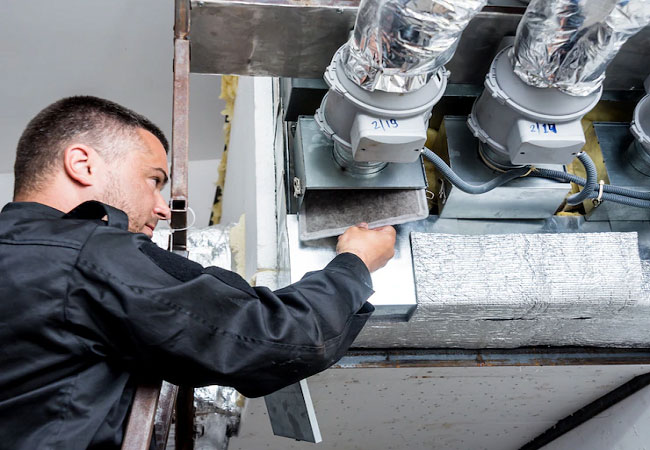 Renting Duct Cleaning Equipment
Cleaning your own space and belongings can be a great practice. It brings you mental satisfaction and peace of mind, and no areas are left untouched.
The first thing we need to do is find a trustworthy organization that offers duct cleaning machine rentals. These companies provide you with all the equipment you need such as a robotic cleaner, vacuum, blower fan, etc.
Duct cleaning machines are powerful tools that clean our entire system with just a few passes. However, they are pretty loud.
You can rent these machines from specialized companies who'll send them over to your location and you need only pay for the rent. Depending on your requirements, you can rent the equipment for a day or week. The duration depends on the size of the air duct and the work that needs to be done.
That being said, here are a few tools that are commonly rented out for duct cleaning:
i. DuctMaster III
This machine has significantly more static pressure and is capable of pulling heavy, moist (But not wet) or sandy construction debris out of ducts. It is not meant to be a wet vacuum for liquids. We would recommend a properly trained technician to use the equipment.
ii. TurboJet Max II
It is designed to pull loose debris out of the air system to which they are connected and filter out harmful debris such as pollen, dust, mold spores, and other debris with its HEPA filter system.
But this machine requires cutting a large hole into the ducts which can be a tough job and it has to be done by a professional.
iii. Max II Dual Tank Fogger (220V Version)
This equipment is a sprayer and it is designed to mist chemicals into the ducts efficiently to avoid retard biological growth and sanitize the duct.
But you should be very cautious using this equipment to prevent chemicals from entering the motor area and damaging your system or causing a fire. You should pay great attention when cleaning the Max II Fogger.
Hiring professionals
Hiring professionals is a good option if you have a big budget and a big house. You can hire professionals for a week or a month as per your needs. In case you don't want your whole place cleaned, you can also hire them to clean a specific room.
Here's what you can expect from a professional,
They know what equipment to use.
They know which ducts should be prioritized for cleaning.
They know how to clean your air ducts efficiently while avoiding damage to it.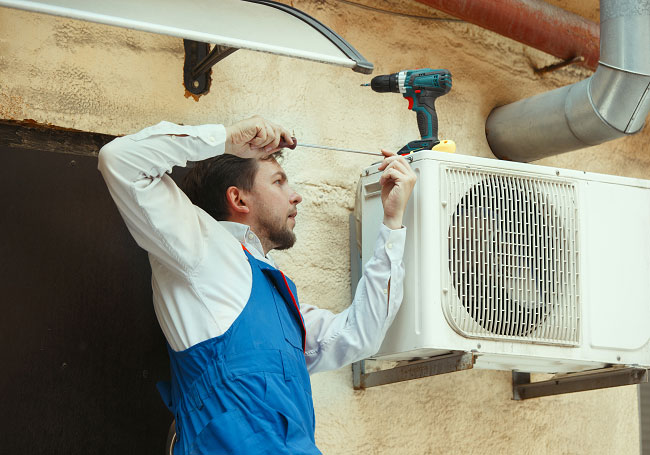 Which Is Profitable? Doing Yourself Or Hiring a Professional?
Let's look at some key points which will help you decide whether DIY cleaning using rented equipment or hiring professionals is more profitable for you.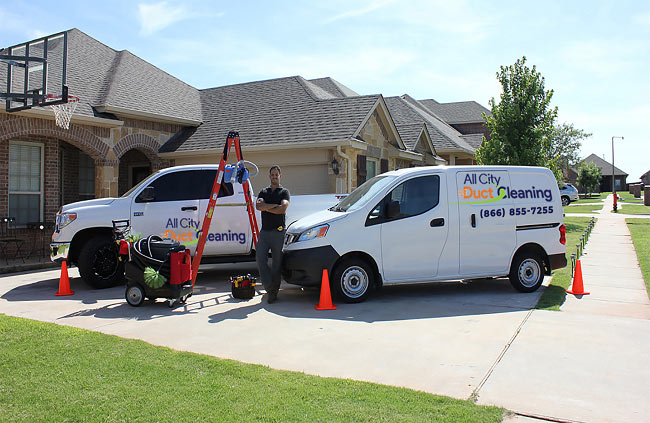 Upon comparing, you'll find hiring professionals is much more reasonable than renting out equipment.
When we attempt to clean our air duct ourselves, we have to know what we are doing. Otherwise, we can cause more harm than good. We can't afford to harm or damage any parts of the duct in the process of cleaning. But if we hire professionals, we can avoid these risks.
Renting equipment and doing it yourself will cost you time, hard work and money while hiring professionals will spare you from all these disasters as they clean after themselves.
Conclusion
As long as you have a small house or apartment, you probably can handle cleaning your own ducts by renting equipment. However, if you have a large home or have multiple units, you will benefit greatly from hiring professionals to clean your air ducts.