Every home should maintain healthy indoor air quality. The air duct plays a vital role in circulating airflow through the air conditioning and heating system. The conditions of ducts impact the quality of the air you breathe.
Energy-efficient houses are now more securely sealed and less ventilated than previous constructions. Millions of dust and dirt particles can be found in filthy ducts. These particles, dirt, and filthy airflow may cause numerous health issues.
Negative Air Duct Cleaning Machine
Negative air pressure air duct cleaning is an alternative to forced air cleaning procedures. This method uses a vacuum to produce negative pressure in the air duct system, sucking any dust, allergies, and germs. It generates a vacuum effect within the controlled surface.
Many people mix up negative air machines with air scrubbers. The key difference is the vacuum. Negative air machines work by sucking in air and expelling it outside.
The machine ensures that the room is under negative pressure during cleaning, preventing air contaminants from spreading to other sections of the structure.
Functions
Dust control and Damp removal
Maintain air pressure
Prevent air contamination
How Negative Air Pressure Air Duct Cleaning Works
To begin the process, you must seal all the air vents, and air returns except the one you will be used to suck the air from. You can block them with foam or any other material that will obstruct the airflow.
The negative air duct cleaning method blows off all the dust from the air ducts to a machine. When you block all the air return ducts, you can create negative pressure to clean the dust.
Step 1: Loosen the dust and particles from the air duct using a vacuum suction pipe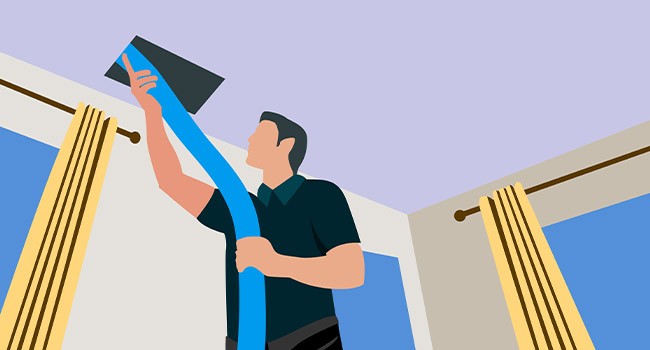 Step 2: Seal all the air and return vents to control the airflow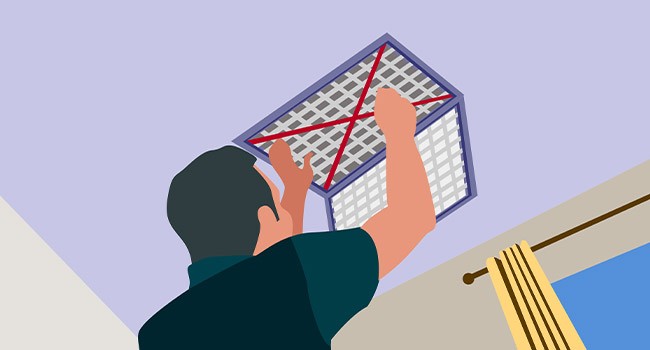 Step 3: Select your preferable negative air duct machine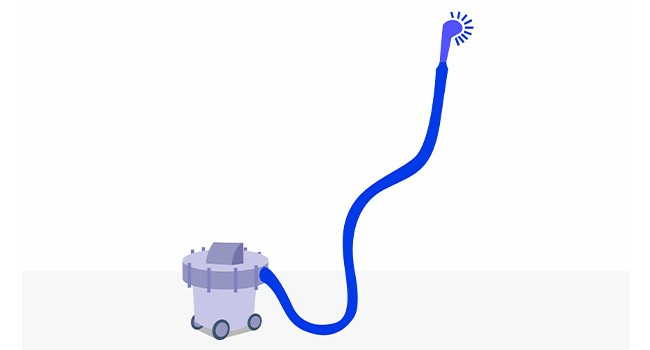 Step 4: Attach the air blower pipe to the main duct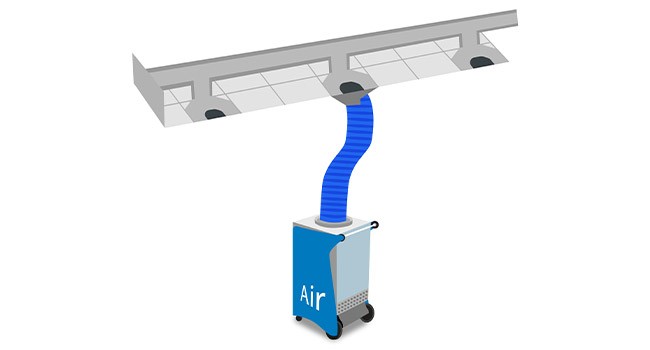 Step 5: Start the air compressor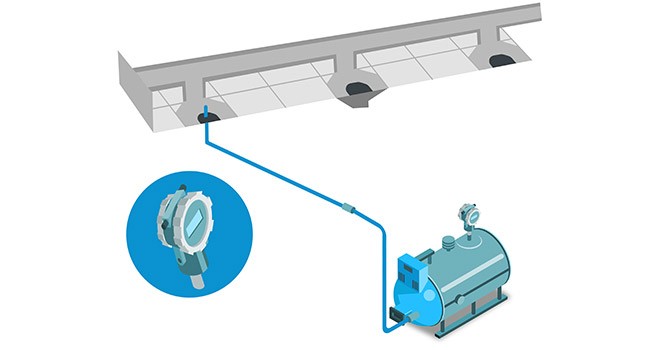 Step 6: Start vacuuming from the furthest air vent and finish with the closest one to the socket. Then, blow the air from the air duct and suck it into the machine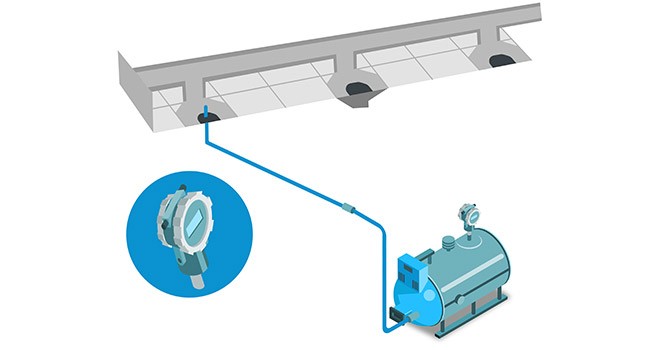 Finally, Clean the return air areas using the same method, and do not forget to vacuum your floor afterward.
Four Most Popular Negative Air Duct Cleaning Machines
BlowBeast Negative Air Machine
BlowBeast Negative Air Machine is a portable, user-friendly, and mobile negative air machine. The superior airflow and vacuum power make it super effective to clean the air pollutants with negative pressure.
Technical features:
| | |
| --- | --- |
| Air Flow | 2700 CFM free air (2100 with filtration) |
| Dimensions LxWxH | 42″ x 23″ x 45″ |
| Pod Dimensions LxWxH | 35″x18.5″x36″ |
| Power Requirements | 110V/60hz or 220V/50hz |
| Total Weight | 145lbs |
| Pod Weight | 96lbs |
| Carrier Weight | 49lbs |
| HEPA Filtration | 1st stage: Polyester Collection Bag – 2nd stage: 99.97% HEPA filtration |
R5000 Negative Air Machine
R5000 Negative Air Machine is a negative air duct machine with an air scrubber. This multi-tasking machine can be an excellent option for your duct cleaning purposes.
Technical features:
| | |
| --- | --- |
| Air Flow | 5000 CFM free air, 3400 with Filtration |
| Motor & Blower Cabinet | 29″ x 20″ x 47″ |
| Hepa Filter Cabinet | 22″ x 7″ x 26.5″ |
| Pre Filter Cabinet | 18″ x 19″ x 34″ |
| Fully Assembled | 47″ x 34″ x 47″ |
| Power Requirements | 2-115V/13.5 amps(2 power cords) |
| Assembled Weight | 190lbs |
| HEPA Filtration | 1st-Polyester Collection 2nd-Merv 8 Pleated 3rd 2-99.97% HEPAs |
Additional Features:
Vacuum/ Motor: 5″ static lift/2-1.5 HP
Fan Mode: 2 reverse incline
Hepair 6000
Hepair 6000 is the ultimate negative air vacuum solution for HVAC system cleaning. It's a single-phase air duct vacuum. The negative pressure created in the air ducts traps each particle that enters them. All of these dust and particles go through several filtration methods.
Technical Features:
| | |
| --- | --- |
| Max. flow rate | 6200 m3/h | 3650 CFM |
| Max Depression | 1300 Pa | 0,2 psi |
| Engine power | 1250 W |
| Dimensions (L x W x H) | 670 x 750 x 1300 mm | 26,4 x 29,5 x 51,2 inch |
| Weight (without filters) | 80 kg | 176 lb |
| Weight (with filters) | 100 kg | 220 lb |
Air-Care TurboJet SuperMAX
The TurboJet SuperMax negative air machine is a small solution for commercial duct cleaning. It also has portability for home use. The TurboJet SuperMax includes a cutting-edge ESP speed control that has yet to be seen on any other TurboJet.
Technical Features:
| | |
| --- | --- |
| Air Flow | 3500 CFM |
| Dimensions | 22.5"w x 31.5"d x 55.5"h. |
| Disposable Pleated Filter | 18" x 24" x 2" |
| Electrostatic Air Filter | 18" x 24" x FLEX |
| Certified HEPA Filter | 18" x 24" x 6" |
| Motor | 4-speed soft start 3.0 HP motor w/ 3 phase inverter |
| Static Pressure | 6.3" W.G. |
| Blower | One – Backward Inclined |
Final Note
It is recommended that you clean your air duct every three to five years. Having to buy a machine for long-term cleaning may sometimes seem like overspending.
All City Duct Cleaning provides all types of air duct cleaning services. We cover seven states across the United States of America DC, Maryland, Ohio, Florida, Texas, Arizona, and Virginia. We are equipped with all machines and equipment.
Give us a call today to get a technician to inspect the airflow of your office and home. So you do not have to burden yourself anymore with learning about air duct cleaning machines.